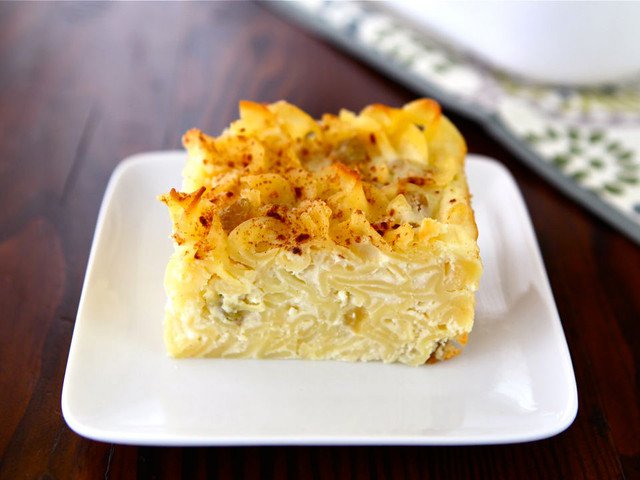 Kugel Baking Contest Returns!
That's right! As part of the Jewish Food Festival, we will again hold a Kugel Baking Contest.
We have expanded the competition to include sweet kugels AND savory kugels.
But wait, there's more! A third category will be the People's Choice award.
So, bakers, you will have two chances to win this year, as every entry will be eligible for the People's Choice. For a $5 donation, Festival attendees will taste each kugel and choose their favorite.
To Participate: We ask that you prepare and bake your choice of kugel in a new, disposable (13 X 9) aluminum pan. Deliver your dish by 10:45 AM on April 30th at Congregation B'Nai Jacob. Judging for the Most Savory and Sweetest Kugels will begin at 11:00. If you have any questions and to sign up in advance, please call Elaine White at 549-9606.
What is Kugel and Why is it so Good? (by Sara Salzinski, The Chopping Block Cooking Blog)