The Shofar, Temple Beth El's monthly publication, keeps community and temple members up to date on what's going on. Take a look at this month's Shofar to see what's coming up, or browse through the archives to see all that we've done!
---
Rabbi's Perspectives (from the July Shofar)
The Wanderings of a Rabbi
After two and a half months serving Temple Beth El, I have been blessed to meet so many of you—Current congregants, former members, community leaders—all of you in the midst of a pandemic. Most of my physical time in Bakersfield has been devoted to meeting with so many folks, including many prospective members, some of whom are now new members of the congregation. As I write this from my office on Loma Linda, I can share with great delight that in the past twenty-four hours, I was blessed with the opportunity to meet up with Pamela Elisheva, our former President and driven learner from whom I learn every time she speaks (and thank you, Pamela and Irvin, for the grapes, plums, and tomatoes!). I visited with Helen and Tom Armistead, who welcomed me into their home and who shared their longstanding relationship with Temple Beth El. Then I met with a wonderful family of four, the Baron Family, whose twelve- and ten-year old children (Lola and Lucas, respectively) are terrific, thoughtful, and charming and in need of a Jewish education; I am praying that we can provide for this charming clan's Jewish communal needs! Today, after great effort, I had the blessing of an hour-long socially-distant introduction to Hal Friedman, whose love for the Jewish people and Temple Beth El is breathtaking and invigorating. And finally, after even GREATER effort (I had to wait for someone to let me into the gated community), I finally made contact with Ann Diamond at her home. What a special lady!
This is just a fraction of what my intensive time in Bakersfield has brought. One might not know that there is a pandemic; I feel very, very engaged in this community, which is what I am hoping for all of us. Temple Beth El is not only "where Judaism lives," though that is true; Temple Beth El lives wherever you live—the heilige chevre (sacred community)— as your energy breathes life into our congregation.
We continue to meet by Zoom on Friday nights; by engaging congregants in leading the various prayers and ritual, I have attempted to create space for all of us to be together as one mishpachah, family. I miss the shared space of the sanctuary and pray that we will once again be able to come together in person, but in the meantime, I hope you will make the extra effort to connect with one another, whether it be over Shabbat services, Pirkei Avot "Jewish Wisdom" classes, Havdalah, or even Tuesday's Happy Hour. We need one another in this challenging time, a time of forced isolation for many of us, with moments of loneliness for almost all of us.
So while I may wander the streets of Bakersfield in hopes of getting to know you, whether you are a member or not, traditional or not, young or old, a lifelong Jew or not—please seek to connect with one another, as there are many who could use a call or even a drop-in.
It's in the spirit of community building and keeping the sadness at bay that I look forward to the afternoon of Sunday, September 20th—the Second Day of Rosh Hashanah—when we will make a special effort to come together (with social distancing) for Tashlikh, the tradition of "casting away" our sins in the form of bread crumbs at a body of water. The High Holidays Task Force will be sharing more about how we will both come together and maintain our social distancing protocols so that all of us can be together once again. It will provide a minor nechemta (consolation) as we grapple with our existential loneliness….Hinei mah tov umah nayim shevet achim/achot gam yachad, "How good and how pleasant it is when we sit together as siblings." Ken Y'hi Ratzon, may this be God's will, soon!
In Anticipation of our Reunion,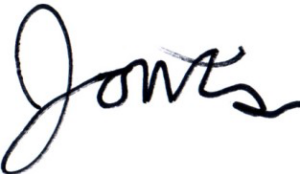 Rabbi Klein
tberabbiklein@gmail.com
P.S. If you receive an email from me related to Temple business, it will come from tberabbiklein@gmail.com, tbe.rabbiklein@gmail.com or tbe.rabbi.klein@gmail.com. There are fake emails for rabbis all over the country being assigned by a scam "artist;" when in doubt, do not open them. Thanks!
---
SHOFAR ARCHIVES