The Shofar, Temple Beth El's monthly publication, keeps community and temple members up to date on what's going on. Take a look at this month's Shofar to see what's coming up, or browse through the archives to see all that we've done!
---
Rabbi's Perspectives (from the October Shofar)
Wax On, Wax Off, Wax On, Wax Off…
Ever since Yom Kippur, when like many of you I had a spiritual reawakening, I have made an extra effort to attend daily minyan on a more consistent basis. Each morning that I can muster the energy, I try to show up by 6:45am in a room with at least ten others to go through the meditative prayers that have become the core of our prayer service. To be honest, more often than not, I don't make it. Nevertheless, perfection is the enemy of progress, and my New Year's resolution this year was to improve myself, not demand spiritual perfection. And so I do this. By the end of 5782—our Jewish year—I very well may revert to my lazy self and just sip coffee and lose hours of precious time on social media. I'm trying. Hopefully like you.
September is a very busy time for rabbis of congregations like Temple Beth El. Amidst the religious worship demands, daily congregational problem-solving, checking in on struggling congregants and those with recent losses, and getting to appointments on time, we started religious school, created and implemented a regular midweek Hebrew schedule, and in other ways celebrated the return of daily rhythms that characterize all the months leading up to June, when congregants scatter to beat the summer heat (especially in Bakersfield!). We PLUNGED BACK into Jewish life in September, along with all the other obligations and commitments—school routines, fall rhythms reestablished, some them after not just a summer hiatus but a pandemic break from daily rhythm.
Now it is October. Jewish tradition renames Cheshvan "Mar-Cheshvan," "the bitter month of Cheshvan," because it is the only month without an historic Jewish holiday. I say, Bring it on. This is perhaps the most spiritual of all months; instead of chasing after what's new (my son Rocky particularly loves the once in a blue moon Jewish rituals like T'filat Geshem, the once a year prayer for rain, or when he and I observed Birkat Hachama, which occurs only once every 28 years), we dig deep into rhythm. Like in the movie Karate Kid, we learn how to repeat, repeat, repeat, and find contentment in the regular, the mantra of life.
Ahh, to regain a daily rhythm! One that feels safe, edifying, predictable, and protective from the chaos of life's shenanigans and vicissitudes! It reminds me of the Arik Einstein ז"ל' s great Israeli pop song (look it up! Here's a tiny url: https://tinyurl.com/LoveBeingAtHome):
Some climb mountains
Some parachute from heights
Some ride on horses
And there are those like these who gain distance
But I like being at home
With tea and lemon and old books
Yes, I like being at home
With the same beloved and with the same habits
Like being at home
Some hunt tigers
Some bring up pearls
Some build towers
And there are those like these who fast months
But I like being at home…
Some are always searching
Some are always discovering
Some "go big,"
Don't give up and want everything.
But I like being at home…
September's (Tishrei's) holidays reset our spiritual clocks so that we feel reborn, emerging from a hiatus in addressing our stagnancy; October's (Cheshvan's) predictability reset our bodily clocks for the daily grind, informed by the spiritual work we did in September.
And so, my October boredom includes going to a morning minyan in Pico-Robertson, reiterating a rhythm that is nourishing my soul and, I believe, making me a better person. Less self-centered, less withdrawn from the world, but also less burdensome than trying to be everything to everyone. Self-care, self-love that expresses love for others. I don't know how long this will last for me; this isn't my first time trying to make daily davening a part of my life…but with each passing year, I feel closer to self-actualization, at a higher order of existence, built upon a construct that makes life meaningful, purposeful, kind, and just.
I hope you, too, have identified the rhythms of life that will make your life meaningful, move you toward a fulfillment of your highest potential, individuated to your own experience as a unique expression of B'tzelem E-lohim, being created in the Divine Image.
May you have a purposeful, albeit predictable, October.
Blessings,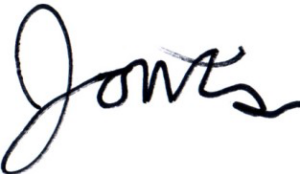 Rabbi Klein
P.S. I am honored to have been invited by my religious colleague Rev. Dawn Wilder of Emmanuel Lutheran Church (ELCA) to be part of the following panel:
Faith●ful Home: Home as Viewed
by World Religions
Thursday, October 14, 2021, 7-8:30 pm
The One Book Project, Emmanuel Lutheran Church, and Kern County Library will host an online interfaith panel of distinguished local and regional faith leaders. The panelists will discuss the concept of home – a central theme in this year's One Book title – in each one's faith traditions, from both spiritual and cultural perspectives.
      Rabbi Jonathan Klein, Temple Beth El
      Rev. H.T. Calhoun, Mt. Zion Missionary Baptist Church
      Dr. Anil Mehta, Chinmaya Mission
      Alan Salazar, a Chumash & Tataviam tribe elder and storyteller
      Pastor Dawn Wilder, Emmanuel, panel moderator
Register at www.emmanuelbakersfield.org. Registrations accepted up to one hour before program. This Zoom panel discussion will be available later on Emmanuel Lutheran's YouTube channel
SHOFAR ARCHIVES