The Shofar, Temple Beth El's monthly publication, keeps community and temple members up to date on what's going on. Take a look at this month's Shofar to see what's coming up, or browse through the archives to see all that we've done!
---
Rabbi's Perspectives (from the October Shofar)
From High Holy Days to the Season of Our Joy!
We just had a tremendous High Holy Day season, in which we celebrated our Jewish traditions and the rich symbolism of the Yamim Nora'im. Wow! I hope you feel the same exuberance and sense of possibility, fueled by sur-prisingly powerful music, prayer, and Zoomed faces…I felt like each of our homes gave the Beth El Sanctuary added square footage! Lots and lots of friendly faces looking at one another, making the best of a challenging situa-tion. The technology went surprisingly well, even if the Zoom platform re-minds me of Windows 3.1….
So many people to thank, and surely I will miss some because our Temple Mishpachah had so many blessed participants in making sacred space in our homes, but here's a sprinkling:
To the High Holiday Task Force, which met weekly for the past few months to be a sounding board and to construct fantastic High Holiday Gift Bags—Jill Egland, Lar-ry Saslaw, Ilene Schechter, Sarah Weiss, and Laura Wolfe—

thank you!

To contributors to the gift bags— Jill Egland (the bags themselves), Phil Rud-nick (the honey), Larry Saslaw (detailed work on the Memorial book), and Ilene Schechter (who raised board moneys to buy Yahrzeit candles)…who else?—

thank you!

To the newly-minted "co-host crew," who "ushered,"—Doug and Elaine White (who organized this, too), Christopher Chambers (all the way from Monte-rey!), Judy and Mike Feldman, Marianne Gartenlaub, Irvin Pike, Shulamit Shroder—

thank you!

To musical contributors—Ella Abrams, Jill Egland and her ensemble, Steve Friedman, Doug Heinrichs, Cantor Lisa Levine, Marsha Parr, and Elizabeth Wong—

thank you!

To those who participated with readings, Shofar blasts (that means you, Steve Magnus!), and Aliyot, ably contributing in so many ways to our live services by the ev-er-consistent and able chair of our Religious Practices Committee (and master shofar blower) Irvin Pike—

thank you!

To the colleagues who assisted in figuring out how to make this a meaningful worship experience, too many to name—

thank you!

And then there's all the other wonderful professionals who contributed to a near-ly seamless virtual worship—our office administrator Lorrie Larribas and our techni-cian Mathew Parker—

thank you!

Who am I missing?—

thank you!
And most importantly thank YOU:
For investing in Jewish life

For priming our return (bimheira b'yameinu, speedily in our day, please Gd!) by making the yearning stronger than ever

For acknowledging the centrality of your heritage to your identity, making great efforts to join in worship

For all the parents who brought their children to services at one point or another,




to ensurer that the future of the Jewish people is alive and well

For the deep abiding respect that we give to a previous generation by memorializing




them during Yizkor
Thank you!
As we move into Sukkot, Shemini Atzeret and Simchat Torah, preparing for Zman Simchateinu the season of our joy—we are strengthened by a High Holy Days that brought us closer to God, to one another, and to our inner sense of being. And as good fortune would have it, Shabbat this year coincides with both Sukkot and Shemini Atzeret. I plan to lead Sukkot services by Zoom from a Sukkah in my back yard, Shemini Atzeret services with Yizkor on Friday the 9th, and I will hold a mini-Simchat Torah on Saturday the 10th in lieu of Havdalah… let's continue to grow and thrive, and celebrate our rich heritage as a Jewish people, with the highest of values, the heimish-ist of communal joy, and the lovingest of our relationship to the entire world. Ken Y'hi Ratzon, may this be G-d's will!
Moadim L'simchah, May this be a joyous festival for all!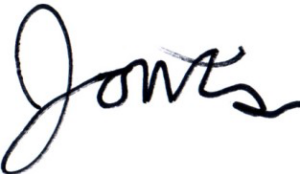 Rabbi Klein
tberabbiklein@gmail.com
p.s. If you get this before Sukkot, email me, with your phone number, if you need me to pick up a Lulav and Etrog for you in Pico-Robertson in Los Angeles…they are sold on the street and run about $50 a set… I'm buying one for two congregants so far!
p.p.s. If I have not met you, it is my priority for us to meet soon! Please let me know (TBE.RabbiKlein@gmail.com) when I might, with social distancing, stop by….blessings!
---
SHOFAR ARCHIVES