The Shofar, Temple Beth El's monthly publication, keeps community and temple members up to date on what's going on. Take a look at this month's Shofar to see what's coming up, or browse through the archives to see all that we've done!
---
Rabbi's Perspectives (from the April Shofar)
The Beginning is Near!
As I write this article, I am preparing to make my way to Bakersfield where I have finally managed to book an appointment for the vaccine. As a clergy member—who teaches children and performs funerals (in Los Angeles, I am also on call for them)—I am eligible for vaccination at this point. Having had COVID-19 in November which offers at least temporary immunity to at least one strain, I have been slow-moving, memories of horrible pain in my arm also haunting me from my childhood allergic reaction to the "P" of the "DPT" (tetanus, diphtheria, etc). However, I know that it is my duty to get vaccinated; as a community leader, I am doubly obligated to not only help prevent the spread of the disease, I also need to share a message of vaccination, especially in this era of anti-vaxxers and conspiracy theories.
There may be congregants and other readers of the Shofar who are skeptical of the vaccine. We hear about "anti-maskers, "anti-vaxxers," and other voices of dissent toward physicians, the Center for Disease Control, the World Health Organization, and especially toward the US government, all of which are unified in their view that the vaccine is urgent and important. Within the Jewish world, overall the situation is somewhat complicated but pointing toward the vaccine. Israel is off the charts with their vaccination program; as of today, they have administered 110 doses for every 100 people, far exceeding every other country (the US has administered 33 doses per 100 people). They also have a functional lockdown system in Israel which has been employed for months. American Jewry is complicated; Charedi (i.e. ultra-orthodox) communities in New York in particular have been defiant toward statewide and citywide mandates, with accompanying accusations of anti-Semitism mixed in, even as infection rates there have been through the roof. Nevertheless, American Jews are overwhelmingly supportive of vaccine efforts. And why is that?
I believe it has to do in a subconscious way with our orientation as a communitarian tradition. That is, we value community, a centering of our worldview on interconnectedness, responsibility to one another, serving the best interests of society as a whole. "Kol Yisrael arevim zeh bazeh," כל ישראל
עֲרֵבִים זה בזה, our rabbis exclaimed, "All of Israel is intermingled with one another" (Sanh. 27b). They go on to explain that we have a duty to one another. We also have the longstanding tradition of honoring science; Maimonides, the greatest philosopher in Jewish history (Guide for the Perplexed, which he wrote in Arabic!) and master organizer of Jewish Law (Mishneh Torah, or Yad haChazakah, which is a fourteen-volume masterpiece collection and organization of Jewish law, written in Hebrew), was also a researcher in medicine; his medical research was groundbreaking at a time when medieval church-dominated Europe was rejecting science (remember poor Galileo, suspended in house arrest for daring to promote a Copernican heliocentric solar system). A central premise of the scientific method is that empirical discovery of the nature of the universe is necessary for advance-ments. Decades of research—dare I say centuries?—predicated the discovery of mRNA which has allowed Operation Warp Speed to be successful in creating a vaccine that can protect millions of people worldwide and allow us to avoid previous catastrophes over the centuries in which entire societies were wiped out by plagues. 
Judaism is pro-community, pro-life, pro-science, and we have much to be proud of in our contributions to scientific endeavors. It is no wonder that such a small percentage of the world population has left such a major imprint within the halls of scholarship; we assert that we are partners with the Source of Truth in perfecting a sometimes broken world. Our love for freedom is real, but that freedom has always been understood by our tradition as freedom from tyranny, but not freedom from responsibility. That's a topic for another day…
The beginning of a post-Pandemic Temple Beth El is not that far away! I hope that everyone when afforded the opportunity to get vaccinated will follow suit and help us to move forward as a society, if for no other reason than to enable us to meet in person, a supportive, nurturing community that shows love for each and every one of us. Kol Yisrael Arevim Zeh Bazeh!
Be Safe! Blessings,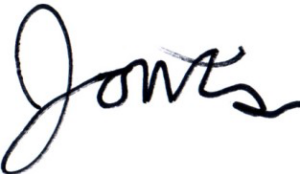 Rabbi Klein
SHOFAR ARCHIVES