The Shofar, Temple Beth El's monthly publication, keeps community and temple members up to date on what's going on. Take a look at this month's Shofar to see what's coming up, or browse through the archives to see all that we've done!
---
Rabbi's Perspectives (from the May Shofar)
Reopening after the Pandemic: Reimagining Temple Beth El
What a tremendous journey we have undergone during this pandemic! For over a year, we have been like the Israelites in the desert, wandering through time toward some unclear Promised Land which will bring us nourishment and strength and encouragement. When we began our journey, we thought it might be just a few weeks, maybe months, which by itself brought us Yir'a vafachad, dread and fear. Little did we know, nor could we imagine, a year-long adventure in ambiguity, uncertainty, confusion, and consternation. A year into this forced separation from one another, many loved ones have been lost, including parents and siblings of Temple Beth El congregants, and the sadness felt has been at times overwhelming. So much loss—of jobs, of loved ones, of way of life. We are so "done" with being in this hard place. Hashiveinu Hashem v'nashuva, chadeish yameinu k'kedem: Cause us to return, O God, and we shall return. Renew our days as of old.
And so, a year later, we wonder, "When and how do we reunite?" Some of us are ready to run toward one another, embrace one another, feel the warmth of community, immediately:
There is no doubt that our children in the religious school are missing the ability to see one another. Socialization with other Jewish students, especially in the context of being a small minority within Bakersfield, is essential, and one of the secrets of Temple Beth El's success over the years.

Moreover, our Children (and many of the adults) are "Zoomed out." Several children are barely involved, at best, and some parents have shared that their children are simply unable to have more screen time.

New individuals to the community are trying hard to connect with us, but the reality is that to know us is to love us, and knowing another person is extremely limited unless you can see their body language, talk privately with them, and so much more that is lost with Zoom.

We have congregants who have expressed despair at the disconnection they are experiencing, especially those who live alone or are in the midst of challenging life circumstances.

We even have congregants who oppose the mandated masks, the pressure to vaccinate…they resent the entire efforts by state and federal government to assert authority over its citizenry, believing that personal freedoms should be permitted.
Others of us are trying to understand all the ways in which our lifestyles have changed, and want to accommodate those changes.
We have over ten new Associate Members who live in far-off places who would like to remain connected to us. How do we keep them as part of our Temple Beth El Mishpacha, family?

Many of our older members who struggle with driving at night want to participate virtually.

I have only served as a "virtual rabbi," leading from my home. How will in-person pulpit services work? What's the role of the Oneg? Who locks up?

What about all the new virtual offerings, such as Pirkei Avot and Havdalah on Saturdays, Hebrew, Intro to Judaism and Omer classes? Should we continue them virtually?
Still others are scared to return because their immune systems are compromised, because their children are not yet approved for vaccinations, or because their social anxiety or introversion makes being in person very hard for them. The safety of the virtual experience is real, and they may even prefer it to in-person connections. It is, indeed, a fact that the annual flu this year screeched to a halt, virtually no flu season whatsoever thus far.The challenge for us—and for every faith community in the world—is to create a plan that embraces the best of pre-pandemic realities and integrates the gifts that virtual worship and community have brought us. This is a daunting task!
Fortunately, we have an extremely talented community of lay leaders and board officers who are ready to take up the task, to Reimagine Temple Beth El, with these many factors in mind. Amanda G suggested the formation of a "Reopening Task Force" and, by the time this Shofar Newsletter is published, it will have met with a wide array of shareholders and congregational leaders taking part in the discussion. I am optimistic that we will create a plan for reopening that:
Abides by state and national protocols for in-person activities

Ensures that those who have said "Hineini! Here I am!" and have joined Temple Beth El from faraway places can remain engaged, involved; embraced as part of our family.

Offers quality in-person activities as well as technological systems that can enable our friends in New Orleans, Anchorage, Reno, Bishop, Lone Pine, Los Angeles, or even home-bound people around the corner, ways to remain part of the life of Temple Beth El.
Please share with me any of your own hopes or aspirations for Reimagining Temple Beth El. I promise to share them with others.
Kol Yisrael Arevim Zeh Bazeh, "All of Israel is intermingled with one another." I believe this. This is the nature of creating community. May we watch our community grow—flourish—in a post-pandemic world in which we hold one another, both metaphorically and literally, in the most precious ways possible.
Abundant Blessings,
There're so many factors at work.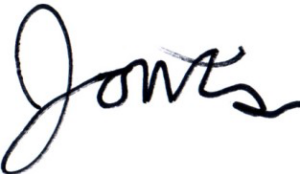 Rabbi Klein
SHOFAR ARCHIVES