The Shofar, Temple Beth El's monthly publication, keeps community and temple members up to date on what's going on. Take a look at this month's Shofar to see what's coming up or browse through the archives to see all that we've done!
---
The Rabbi's Ruminations (from the May Shofar)
     Our lunar Jewish calendar contains three pilgrimage festivals with special monikers:
       · Passover is Zman Cheruteinu, "The Season of our Freedom"
       · Shavuot 50 days later is Zman Matan Torateinu, "The Season of the Giving of Our Torah"
       · Sukkot and Shemini Atzeret, one after the other for 9 days total, is Zman Simchateinu, "The Season of our Joy."
     The merry month of May catches us in the midst of seven weeks between Passover and Shavuot. Our tradition teaches that Passover marks the moment when chains of slavery were suddenly removed from our sore bodies, our ancestors having been ravaged by 400 years of relentlessly tormenting Egyptian taskmasters; they could no longer hurt us. We imagine ourselves to be among these survivors, these ragged refugees, experiencing this extraordinary liberation ourselves, the Passover seder being a reenactment of that moment. We were finally physically free, but like any former slave will tell you, we still carried our slave mentality with us as we crossed the Sea of Reeds on the yabasha, the dry land.
     Jump forward to roughly three months later, when we reached the foot of Mount Sinai and our venerable leader Moses has ascended to the top to receive the Law, our Torah, the Jews' most treasured possession. When he descends back to the camp, we say Na'aseh v'nishma, "We will do and we will understand." In other words, just a short time after we had been multigenerational slaves to Pharaoh, we completely opened our minds, our hearts, to Torah. No longer would the Pharaoh and his henchmen control our inner worlds, we were no longer enslaved mentally, Shavuot suggests that we are now free from both the physical and the metaphysical shackles that would otherwise hold us back. We were mentally free enough to fill our minds instead with the depth and meaning that Torah has to offer.
     Question: How did we become SPIRITUALLY FREE after centuries of physical and spiritual enslavement?
     Answer: We counted, one day at a time, toward spiritual redemption.
     Question: How do WE become SPIRITUALLY FREE after lifetimes of struggle with whatever enslaves us?
     Answer: We do the work, one day at a time, counting each day in this cycle as a step in the right direction.
     Counting the Omer, originally an agricultural tradition marking the journey from harvesting barley (Passover) to the wheat harvest (Shavuot), is a Jewish 49-step program toward wholeness, toward healing.  Several Temple Beth El members and others are texting daily to remind one another to do this holy work of self-actualization, systematically, each day offering spiritual guidance as part of a seven day-by-seven week lattice toward wholeness. Who I will be on Shavuot, God-willing, will be a better "me" than who I was on Passover; this is the essence of Counting the Omer.
     If you wish to partake in this tradition, please let me know and you can be added to our daily text reminders; text me at 424.248.5775.
     The Jewish mystics say the following as part of their Counting the Omer:
     May it therefore be your will, A-donai our God and God of our ancestors, that through the merit of counting the Omer which I have counted today, all that was damaged in the realm of (each day a different category) will be fixed. I will be purified and made holy with the holiness of Above, and through this, abundant flow will be poured into all the worlds, to fix our lives (nefesh), spirits (ruach) and souls (n'shama) of all dross and damage, to purify and make us holy with Your Supernal Holiness.  Amen, Selah!
     Jewish ritual is powerful, meaningful, transformative, and Counting the Omer is among the best of these liturgical approaches to wholeness, to mindfulness. May this month of May bring you closer to your highest self, guided by the wisdom of our sages, so that you can fully receive the meaning in your life that makes life worth living!
     Best to you and yours,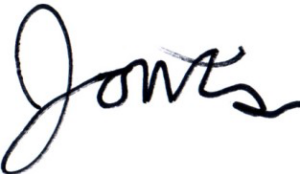 Rabbi Klein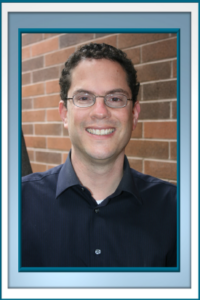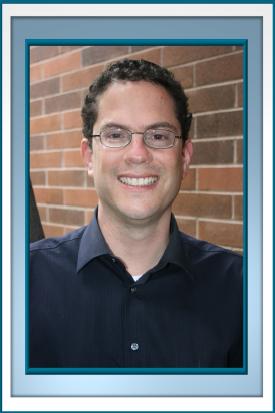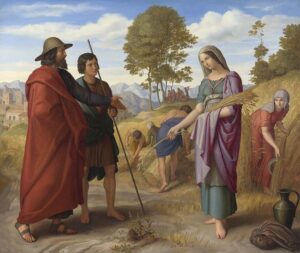 Ruth in Boaz's Field
Julius Schnorr von Carolsfeld
1794 – 1872
SHOFAR ARCHIVES