The Shofar, Temple Beth El's monthly publication, keeps community and temple members up to date on what's going on. Take a look at this month's Shofar to see what's coming up or browse through the archives to see all that we've done!
---
The Rabbi's Thoughts
From the September Shofar
On my way to meet a mourning family, Freyda played this voicemail from the office answering machine to me:          
"Yeah, Hi Rabbi,
I have two Nazi swastikas on my arm. I'm an avowed Nazi. I love the leader of the Ukraine, Mister
Banderas, great man just like you think.
And we Nazis would love to tell you, we thank the Jewish
community, for their support…for their support….
And everybody's welcome? Yeah, I'll be there with my Nazi swastikas, my little Ukrainian flag…you
know…and I'm sure I'll be welcome, right?
F___ing hypocrite, you liar."
We called Bakersfield Police, the District Attorney, and the Anti-Defamation League, to ensure that they were aware, and we submitted the scant evidence in our possession of this hideous bullyish harassment from a lowlife cowardly bully hoping to scare us. Later that same day, Chabad of Bakersfield posted pictures of their trashed facility, stolen electronics, a menacing face captured in their security cameras.
Likely a coincidence; the alleged perpetrator caught on our Jewish compatriots' security camera did not match the Neo-Nazi voice on the voicemail. And yet we cannot ignore the fact that the Jewish community is being harassed by hate-filled perpetrators that disregard the value of our traditions, our culture, our vision of justice, our disproportionate contributions to the world.
As we enter these Yamim Noraim (Days of Awe) during this month of September, overlapping the Hebrew months of Elul and Tishri, we engage in traditions such as the recitation of Psalm 27 that ask us to trust a God that will protect us:
          A-DONAI is my light and my help; whom should I fear?
               A-DONAI is the stronghold of my life, whom should I dread?
          When evil ones assail me to devour my flesh—
               It is they, my foes and my enemies, who stumble and fall.
          Should an army besiege me, my heart would have no fear;
               Should war beset me, still would I be confident. (Ps. 27:1-3)
As we discussed in our "Prayers of the Prayer Book" class, this psalm demands us to accept that our life will involve struggle, the world is not always peaceful, there are violences that plague us from outside (such as anti-Semitism and thuggery) and others that torment us from within (such as the eventual death of our parents, sometimes their literal abandonment of us: "For my father and mother left me, but ADONAI will take me in" (v.10)."
And yet the Psalm is recited during the Yamim Noraim, I'm convinced, to remind us that we must do more than feel a sense of outrage for being wronged; our responsibility is to look beyond the failures of others and instead to ground ourselves in a self-guided journey to wholeness:
          One thing I ask of A-DONAI, only that do I seek:
          to live in the house of A-DONAI all the days of my life,
          to gaze upon the beauty of A-DONAI, to frequent [God's] temple.
          In Your behalf my heart says: "Seek My face!"O A-DONAI, I seek Your face.
          Do not hide Your face from me; do not thrust aside Your servant in anger; You have ever been my help.
          Do not forsake me, do not abandon me, O God, my deliverer. (vs. 4,8,9)
Is it enough to express outrage toward one's opponents? Even when it feels utterly justifiable. Should we dwell in our injuries, our hardships? Or might we look beyond this suffering, while simultaneously acknowledging that it really IS hard? This psalm—recited throughout this season—demands us to look beyond our injuries and instead ground ourselves in meaningful living despite our pain, turning our hearts to our North Star, Hakadosh Baruch Hu, the Holy One of Blessing. We can rise above the material world (gashmiyut) that keeps us in a perpetual place of sadness and instead dwell in a spiritual world (ruchaniyut), a blessing that is available for all.
We can live in perpetual fear of Nazi threats, or thieves and robbers trashing our Houses of Worship, or we can stick to performing our due diligence to ensure our security but then get back to the holy task of fully living our lives as journeyers on our way to self-actualization. Whatever challenges you face, I wish you and your loved ones the wherewithal to redirect your energies away from your anguish and fears, and instead to reclaim that inner spark that inspires your living a meaningful life.
          Shanah Tovah, a Great New Year!
          May You be Written (on Rosh Hashanah) and Sealed (on Yom Kippur) in the Book of Life!
Rabbi Jonathan Klein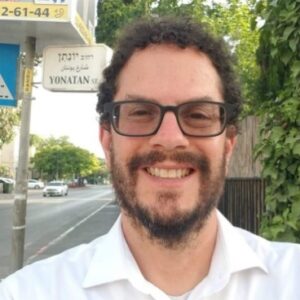 SHOFAR ARCHIVES