The Shofar, Temple Beth El's monthly publication, keeps community and temple members up to date on what's going on. Take a look at this month's Shofar to see what's coming up, or browse through the archives to see all that we've done!
---
Rabbi's Perspectives (from the January Shofar)
Rounding the Corner into 2021:
Pandemic-Free Living?
Finally, the new year brings glimmers of hope through vaccine efforts that this complicated, difficult epoch living through a Pandemic—never again, please!—will conclude and we might be able once again to gather communally at our synagogue on Loma Linda. Won't that be a blessing? One day at a time: January and February are anticipated to be particularly brutal times for COVID patients, with ICU bed shortages and the ongoing financial anguish that has hurt so many people and decimated entire industries. Not an easy season…but still, we seem to be approaching the dawn of a new era. We hold our friends, families, neighbors, and selves in prayer for health and wellbeing.
Soon, we will find ourselves asking questions about this past year. We will reflect on the impacts this year has had on us and upon our loved ones. Our American tradition of "New Year Resolutions" might feel more than ever like our Selichot tradition of writing letters to ourselves asking, "Who am I? Who do I want to be?" More than ever, we may ask ourselves very specific 2020 questions:
· How did this pandemic shape who I have become? How am I different today than I was before COVID-19? What are the lessons I learned about myself and others?
· What are the pluses that may have emerged from this pandemic?
· How has the pandemic interfered with my life trajectory? How can I reclaim that trajectory? Is the trajectory I imagine today the same as the one I imagined a year ago?
· What will I be happy to cast out once we can resume our in-person activities? What will endure?
· Who entered my life in 2020? Who exited? Which 2020 relationships might I hold onto post-COVID? Which might need to phase out for me to be a healthy person?
· How has an international health crisis affected my sense of my own health?
Most of us it seems are saying "Good Riddance" to 2020; I for one cannot say that it was entirely a bust…If it weren't for the unfolding of events of this year, I might not have had the good fortune of becoming your rabbi for 2020-2021, the blessing of meeting so many of you over the past few months. I am extremely grateful that Temple Beth El has welcomed my ideas, explored new innovative worship and learning directions with me, and blessed Tera and me with new friendships that I know go well beyond the professional role in which you have welcomed me. Rather than a burden, Temple Beth El has been a Mechayeh, a source of extreme joy in my life, and I cannot thank you enough.
So as we close out 2020 and enter 2021, now is the time to ask ourselves, as we do during the Yamim Nora'im, the Days of Awe, "Ayeka!" Where are you? How has your life progressed, how has your ambition or vision of self been truncated, and how will 2021 be the fulfillment of your dreams for yourself, for your community, and for the world?
May all of us go , מחיל אל חיל  From Strength to Strength,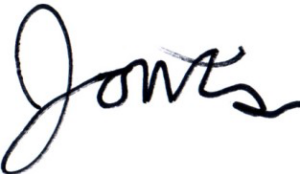 Rabbi Klein
SHOFAR ARCHIVES